THE NEW FILM FROM CHRIS BRECHT AND PROJECT ATX6
PREMIERS FRIDAY 6/18 at 8pm on KLRU
Lift Me Up premieres Friday on KLRU
"When I think of PBS, I think of music and travel shows. Actually, Sesame Street as well, but that's way beside the point. It's fitting that PBS's local channel, KLRU, will on Friday air Lift Me Up, an hourlong doc about Project ATX6, which hinges on the collective experiences of music and travel.
Both of the aforementioned activities are ones in which you must prepare yourself for things to not go as planned and allow the experience to be more meaningful because of it…"
Cover Photos by Kate Blaising @kablaising
Project ATX6 is a music export travel documentary project that features 6 musicians each year. Since 2014, this project has traveled with over 40 musicians on 18 international trips to festivals around the globe. Perhaps it's one of the most innovative music incubators availabe to indecent artists. The objective here is to help independent artists build sustainable careers by giving the m the experience of traveling, performing, marketing, and sharing their music with international communities.
​
Countries visited: France, Germany, England, Ireland, Vietnam, Japan, Thailand, and Canada.
​
Music Festivals where musicians have performed:
​
NXNE
INDIE WEEK
HALIFAX POP EXPLOSION
JAI THEP FESTIVAL
REEPERBAHN
AUSTIN WEEK (ANGERS, FRANCE)
INDIE WEEK (MANCHESTER, UK)
QUEST FESTIVAL (HANOI, VIETNAM)
SXSW (AUSTIN, TEXAS)
OITA MUSIC FESTIVAL
​
View our PHOTOGRAPHY to see the essence of this adventure documentary in still life.
photo by Kate Blaising | ATX6
ATX6 FILMS and The Austin Chronicle. WATCH NOW:
Our showcases at these festivals feature a selection of six chosen artists who travel together and collaborate on international stages. They are known as the ATX6. Don't miss shows in Austin, Texas:
​
If it can get even more involved, we with work with local and international partners to collaborate in recording studios for both concert performances and recording session that cap the experience with artifacts of recordings that forever document the experiences of these independent artists. There is no other export program like this in the world.
​
Yes, we are a 501(c)(3) non-profit. We are funded by partners like Nine Banded Whiskey, Tito's Handmade Vodka, Desert Door, and Waterloo Sparkling Water. Check out our PARTNERS page.
​
All of our efforts are created with a mission of giving the musicians and other artists associated with the program the opportunity to use real world experience as a career development platform.
​
Have a look at our FILMS page to watch a few of the short films have created.
Project ATx6 is created by Chris Brecht, Austin musician and filmmaker.
We are a NON-PROFIT 501(c)(3) and proudly so. It is in our mission to each year give six musicians the opportunity to perform at three international music festivals.
Performances, interviews, and experiences are all captured for a documentary to share the experiences and personalities with an even greater audience. We also arrange trips for artists not part of our flagship Project ATX6 program.
PROJECT ATX6 Spotify playlist
presented by Waterloo Sparkling Water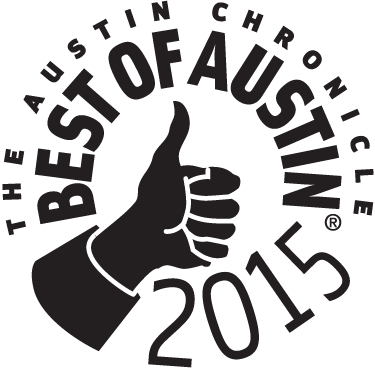 PROJECT ATX6 awarded
"Best International Music Ambassadors"
by the Austin Chronicle